Product Overview
The SIGLENT SSA5000A spectrum analyzers are powerful and flexible tools for complex RF spectrum and signal analysis. With the capability of real-time spectrum analysis, the analyzer can provide multi-dimensions data displays, and advanced triggering to solve modern RF spectrum challenges, like channel power measurement, hopping frequency, conflict channel, and spectrum interference.
Applications include broadcast monitoring/evaluation, cellular site, IoT, WLAN and Bluetooth surveying, research and development, education, production, and maintenance.
For a full summary of our RF measurement instruments, click on our Spectrum Analyzer Features and Options Tables.
| | Frequency Range | Resolution Bandwidth (RBW) | Phase Noise | Total Amplitude Accuracy | Display Average Noise Level (DANL) | Price | |
| --- | --- | --- | --- | --- | --- | --- | --- |
| SSA5083A | 9 kHz~13.6 GHz | 1 Hz ~ 10 MHz, in 1-3-10 sequence | <-105 dBc/Hz | <0.5 dB | -165 dBm/Hz | €15,980 | Buy Now |
| SSA5085A | 9 kHz~26.5 GHz | 1 Hz ~ 10 MHz, in 1-3-10 sequence | <-105 dBc/Hz | <0.5 dB | -165 dBm/Hz | €18,720 | Buy Now |
Key Features
Spectrum Analyzer Frequency Range from 9 kHz up to 13.6 GHz/26.5 GHz
-165 dBm/Hz Displayed Average Noise Level (Typ.)
-105 dBc/Hz@1 GHz,10 kHz offset SSB Phase Noise (Typ.)
25 MHz/40 MHz Real Time Analysis Bandwidth (opt)
100% POI 7.20 μs, Dynamic Range 60 dB, Multi-view for Density, Spectrogram and PvT
Channel power, ACPR, OBW, Harmonic, TOI measurement etc. (opt)
Analog Modulation Analysis and Vector Digital Modulation Analysis (opt)
12.1 inch Multi-Touch Screen, HDMI output
Web Browser Remote Control on PC and Mobile Terminals and File Operation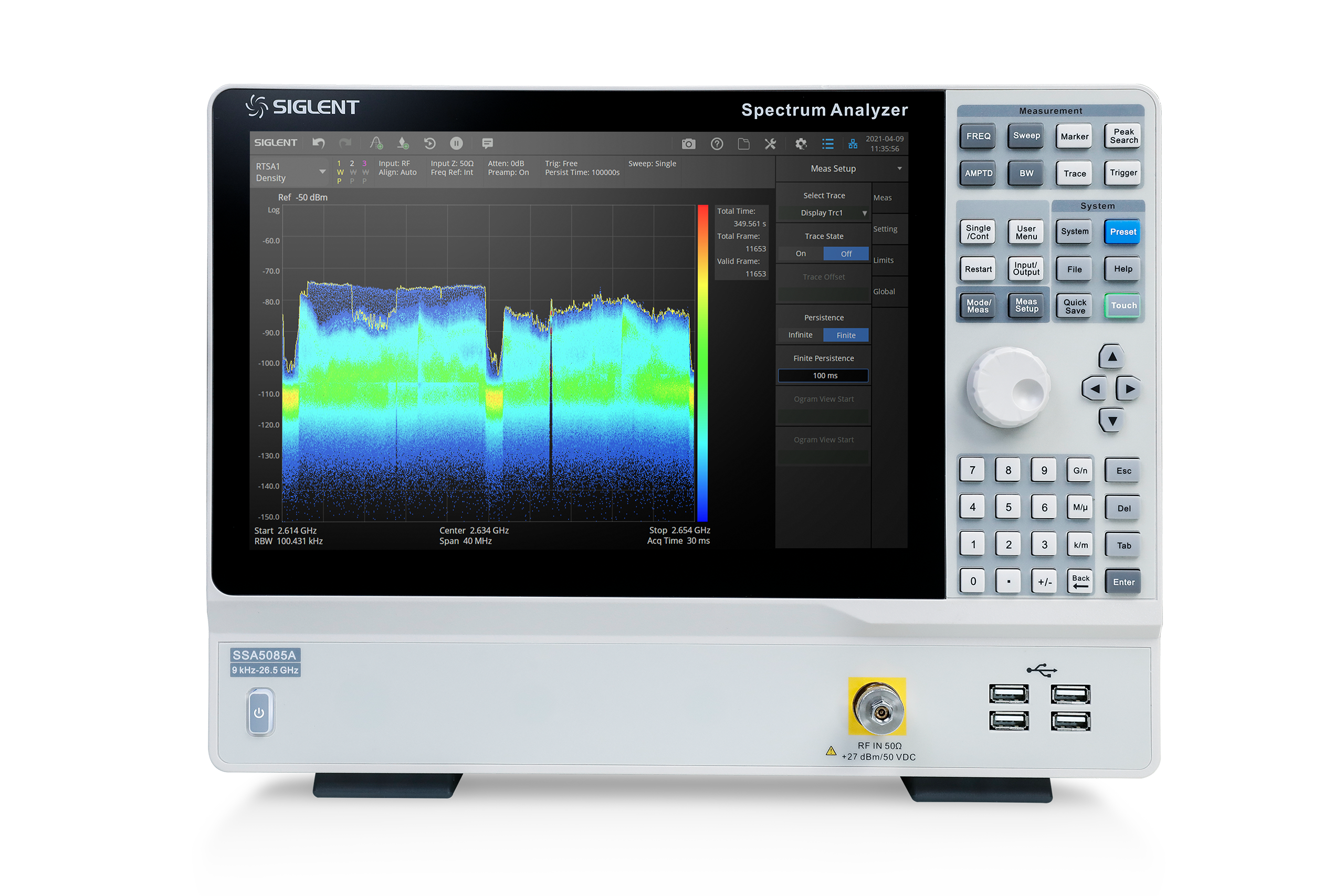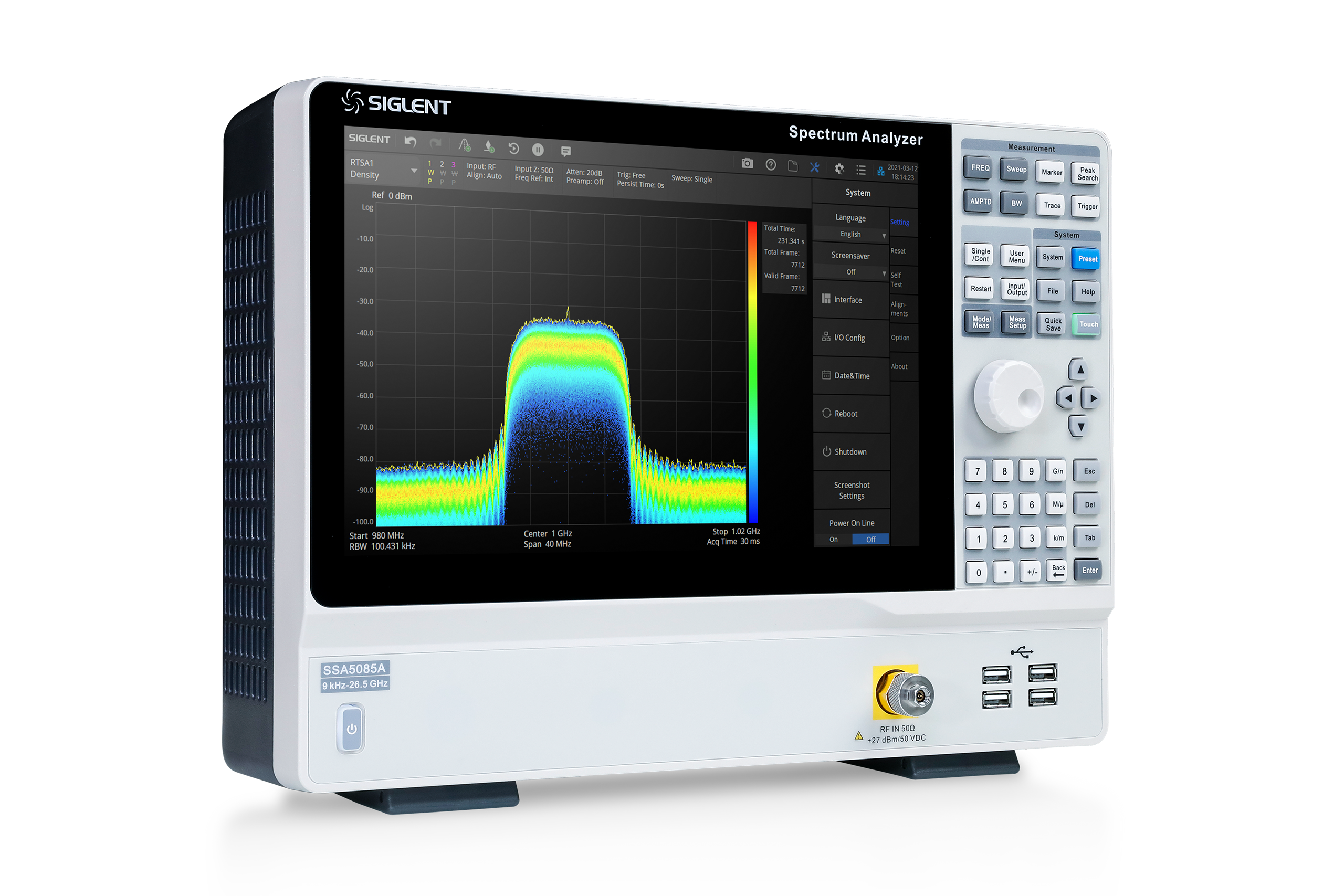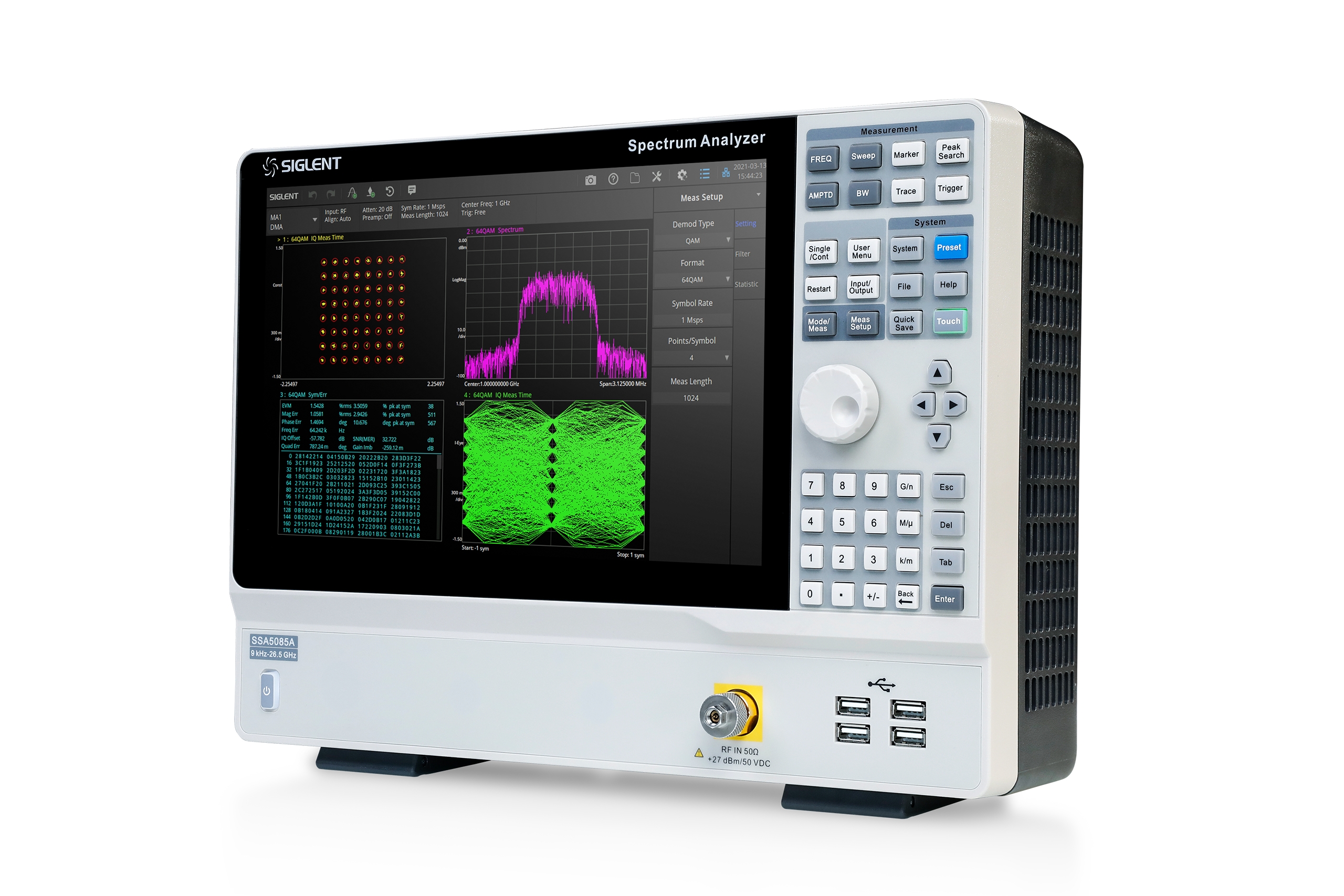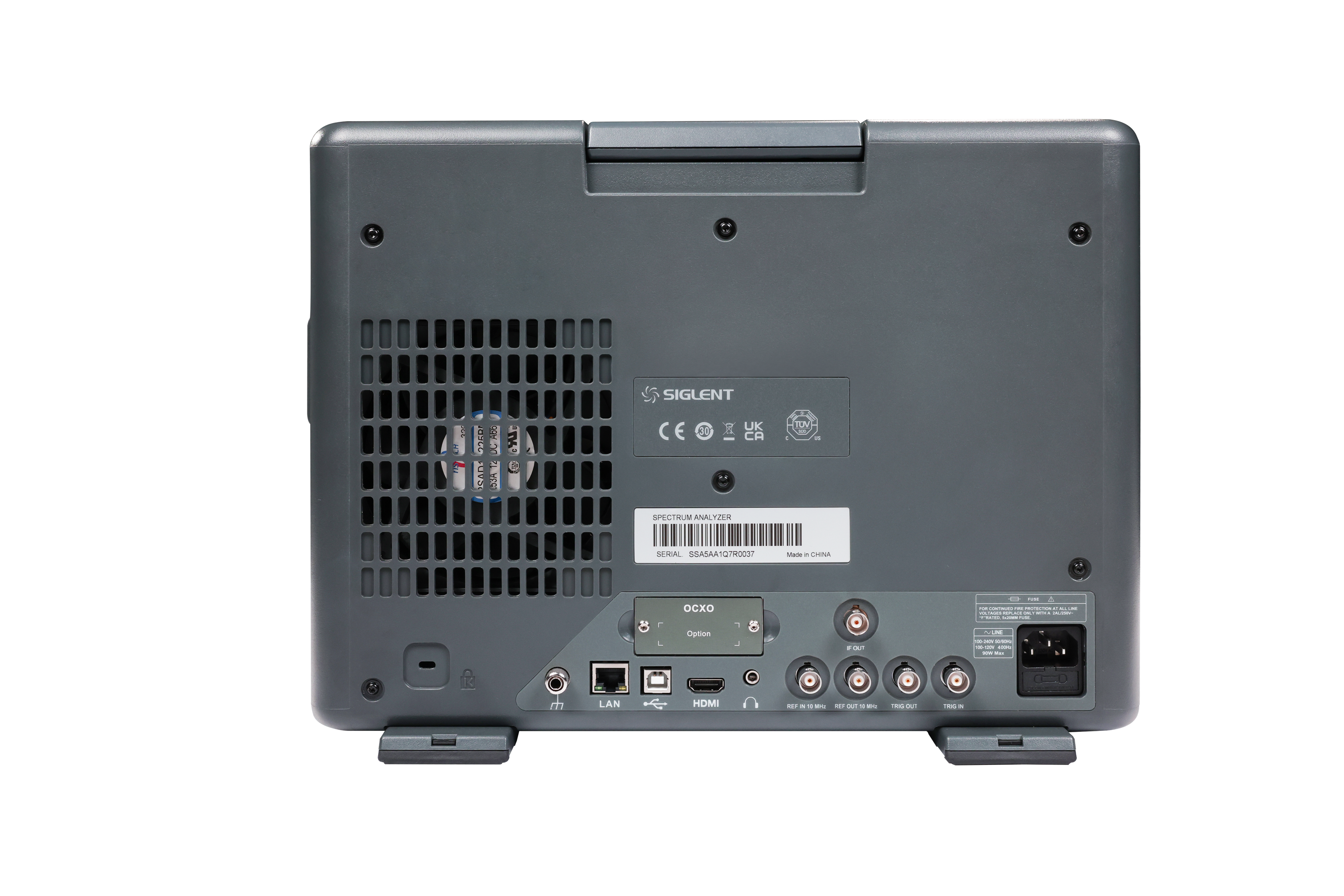 Spectrum Analyzer Mode
Various RF spectrum measurement and analysis
Real Time Analysis Mode
Multi-view and dimensions to monitor complex signals
Modulation Analysis Mode
AM/FM/PM analog modulation, and ASK/FSK/PSK/MSK/QAM vector modulation analysis
Standard Accessories
---
Optional Accessories