How to save a file with the SSA3000X
October 25, 2017
The SSA3000X can save a number of file types to either internal memory or an external USB memory device.
Here are instructions on how to view and save files:
– If you intended to save to an external device, insert a USB memory device into the front panel USB slot.
– Press File located on the front panel: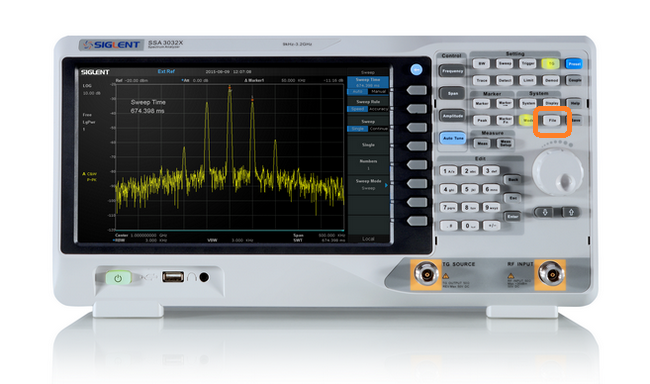 – This will open the file dialog window, as shown below: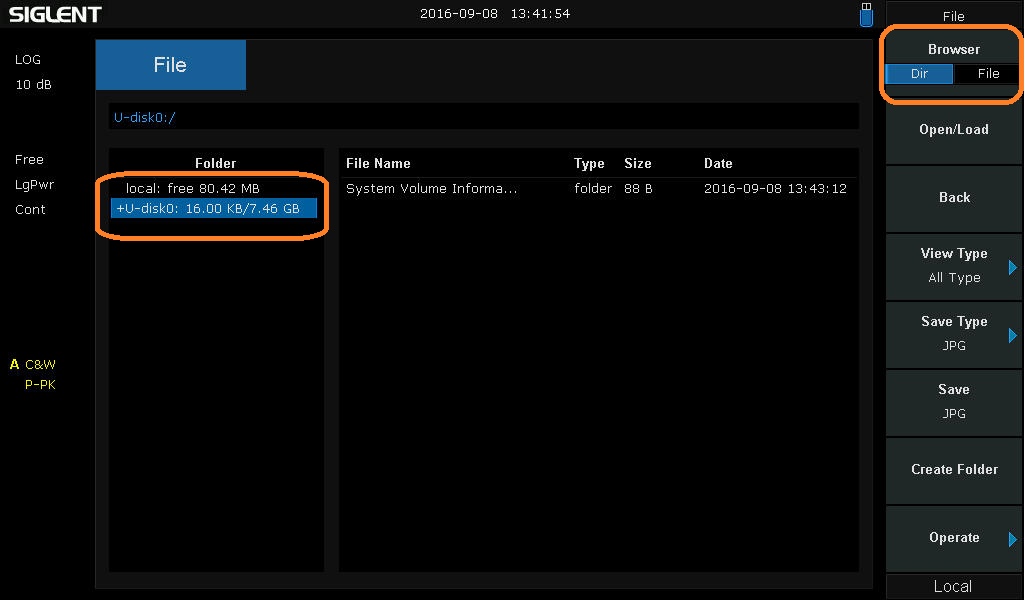 – Press the soft-key labeled Browser to select the directory that you wish to save to. Select local to save to the instrument memory or U-disk0 to save to the external USB memory device.
NOTE: You can also use the scroll wheel or Up/Down arrows to highlight selections.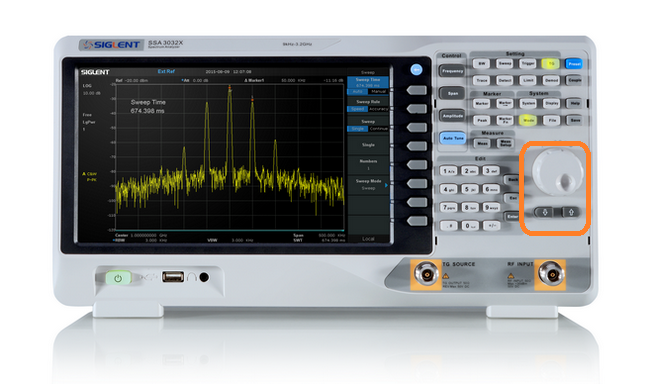 – Press the View Type soft-key to filter the file extensions based on file type. If you would like to see all files, select All Type.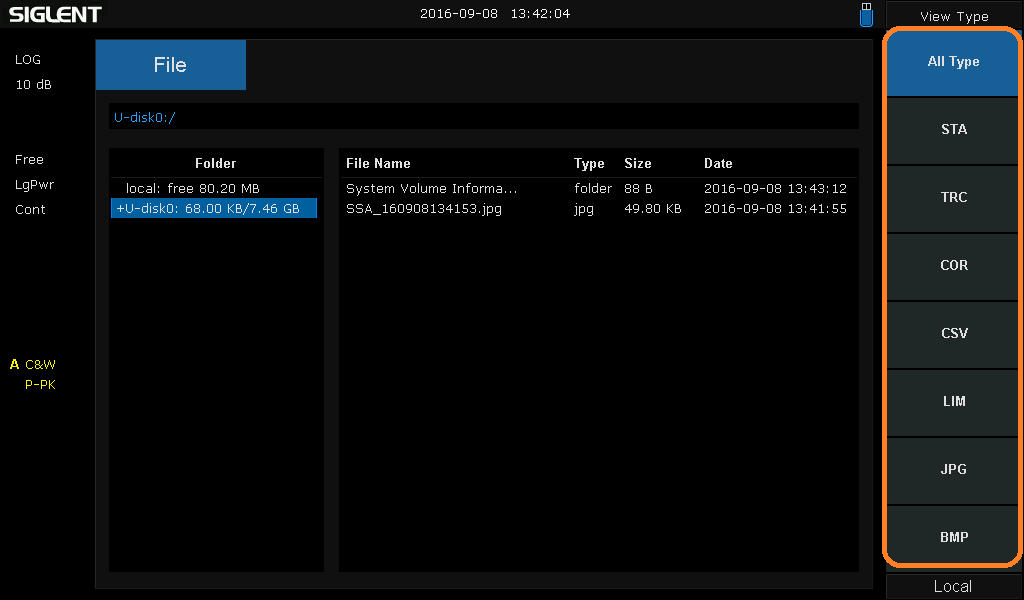 – Press the Save Type soft-key to select the file type you wish to save. In this example, we have selected the JPG image file type used to save screenshots.
– Press the Save soft-key to open the File Save dialog box. This will show you the file type and file name. You can use the front panel keypad to edit the file name.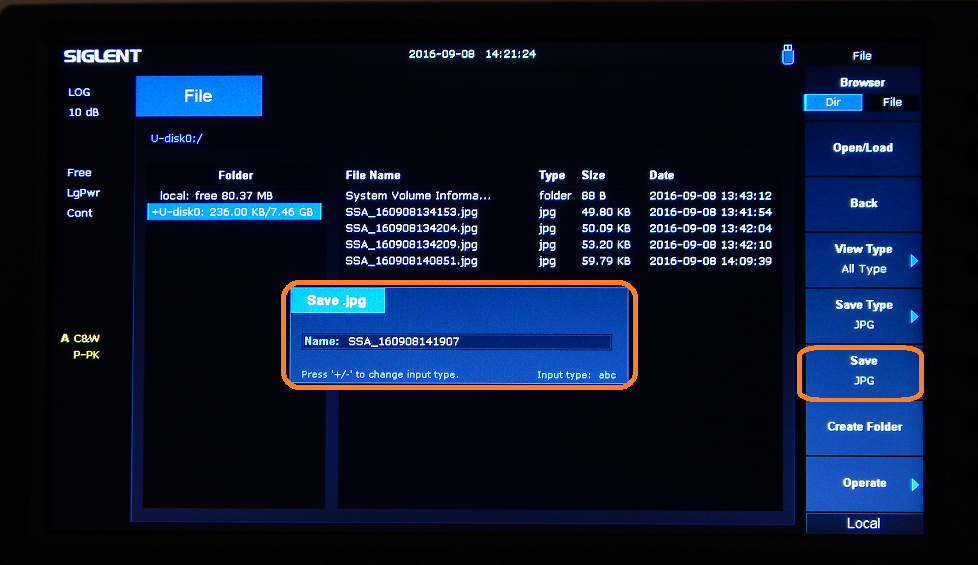 – Press the Enter key on the front panel to save the file.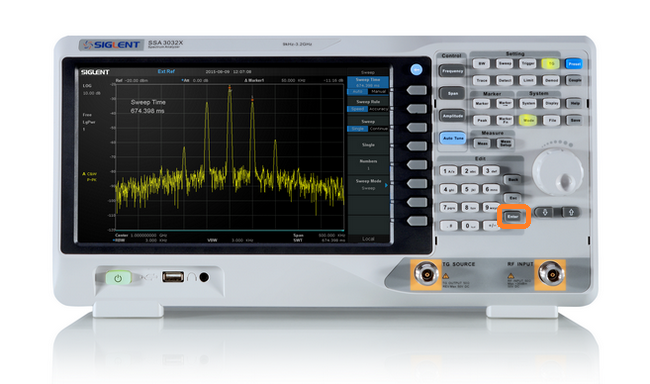 NOTE: The file type selected will also be mapped directly to the Save key located on the front panel. You can quickly open the file save dialog box by simply pressing Save once you have selected the file type.