SIGLENT Technologies Exhibits at IMS2019
June 25, 2019
SIGLENT North American team attended the International Microwave Symposium Exhibition (IMS2019), held June 2-7, 2019 in Boston, Massachusetts at the Boston Convention & Exhibition Center. Our team demonstrated SIGLENTs wide range of RF, IoT, and basic test products.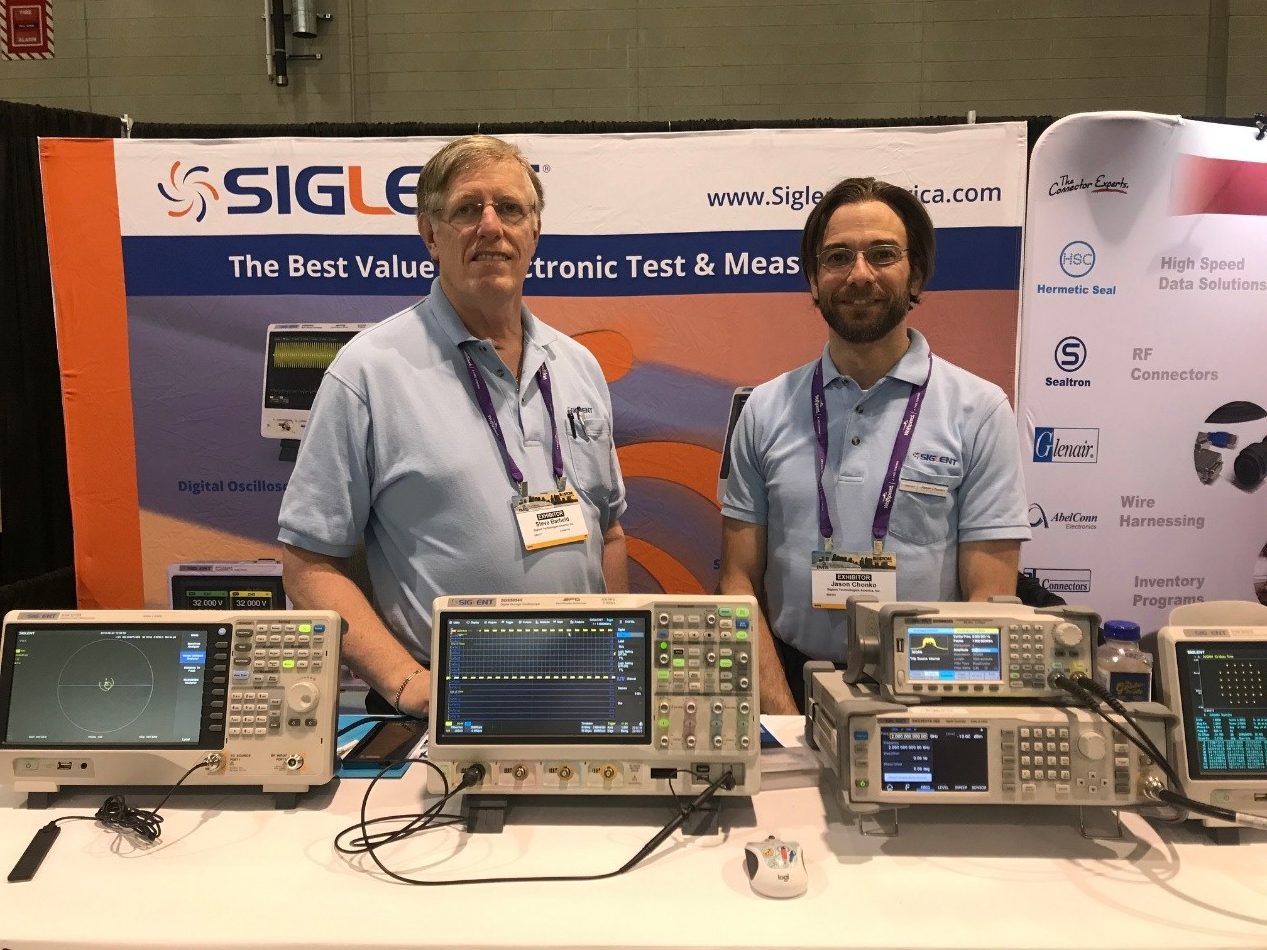 IMS is regarded as one-of the world's largest RF and microwave events. This year's IMS2019 included over 600 exhibiting companies that represent the state-of-the-art when it comes to test / measurement equipment, devices, and material, as well as design and simulation software. Also, technical presentation, workshops, and panel discussions have been consisted at IMS, whose attendees came from over 50 countries.
During the 3-day exhibition, SIGLENT Technologies had great booth traffic as our NA team displayed two versions of the SVA1000X line of spectrum / network analyzers: One demonstration included antenna characterization and the other was a demodulating a QAM signal being generated by a combination of the SDG6X and SSG3X sources. They also displayed the statistical power and easy-to-use touch-screen interface of the new SDS5X oscilloscope series. These demonstrations attracted many electroical engineers to our booth and provided another opportunity for customers to see the value that SIGLENT brings to the test and measurement market.
We wish to thank everyone they stopped to speak with us at our booth as well as various SIGLENT sales representatives and distributors that helped us with our many visitors.
Next year's IMS will be held in Los Angeles, CA and we look forward to seeing you there!