Reduced price and free analysis options with new 1000X-E series oscilloscope
November 1, 2023

With the current generation of SPO (Super Phosphor Oscilloscope) technology,the SDS1000X-E series provide excellent signal fidelity and performance. It not only has comprehensive and rich measurement functions, but also supports optional digital channels. The four channel SDS1000X-E models support direct connection through the webserver, which is very convenient. The WiFi option can be added to enable wireless network-control. SIGLENT's SDS1000X-E,with its features and performance,cannot be matched anywhere else in this price class.
Buy a new SDS1000X-E 4 channel model (SDS1104X-E or SDS1204X-E) at a reduced price in the time between 11/1/2023 to 6/30/2024 can register for a free SDS1000X-E-FG and SDS1000X-E-16LA license! With these licenses, you can purchase the SLA1016 or the SAG1021I and the accessory can be immediately used with the oscilloscope.To learn more about the SDS1000X-E Series Super Phosphor Oscilloscope,click here:https://siglenteu.com/digital-oscilloscopes/sds1000x-e-series-super-phosphor-oscilloscopes/
Details of the promotion are as follows:
Product Family
Model
Free analysis option
 
Price
SDS1000X-E
SDS1202X-E
–
–
€322
SDS1104X-E
SDS1000X-E-FG and SDS1000X-E-16LA
€190 value
€407
SDS1204X-E
€593
*NOTE: Free licenses make the oscilloscope ready for a SAG1021I waveform generator and a SLA1016 Probe but neither of those pieces is included in the promotion. Promotion only delivers the free software codes to enable the capabilities.
(Offer expires: 6/30/2024)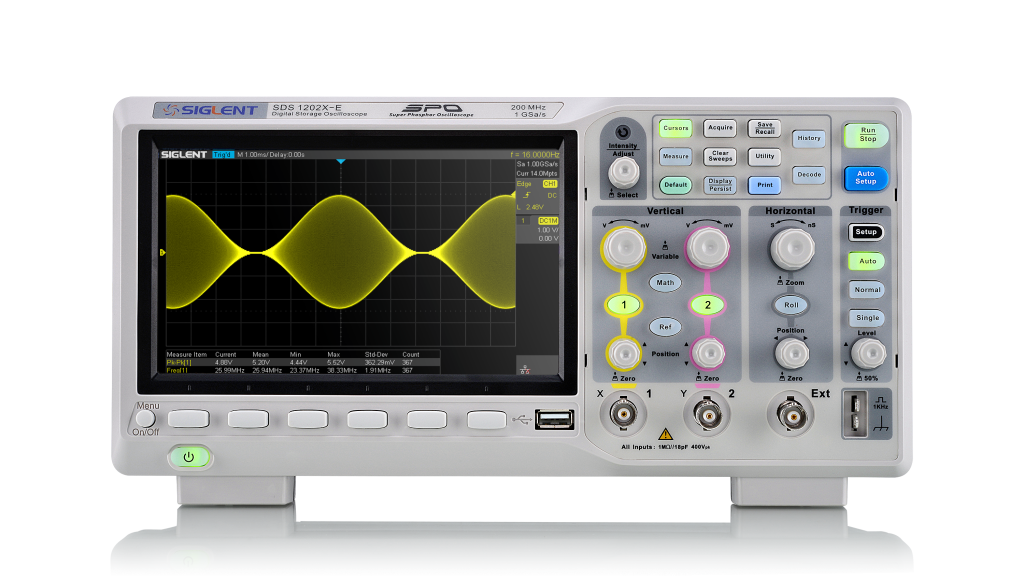 Important Information:
*This is a limited time promotion for valuable SIGLENT customers, the promotion valid 1st of November 2023 through 30th of June 2024 with purchase of a new SDS1000X-E Series Super Phosphor Oscilloscope only.
*Promotion only on models listed.
*No other discounts or promotions apply.
*This promotion is only available in Europe Area.